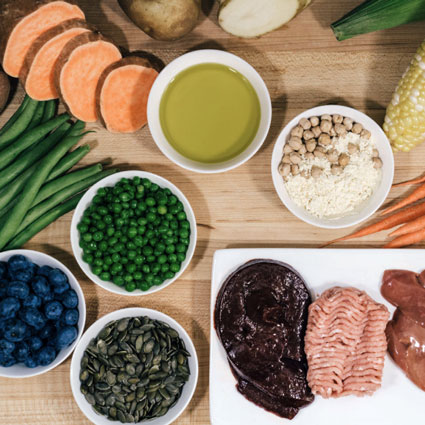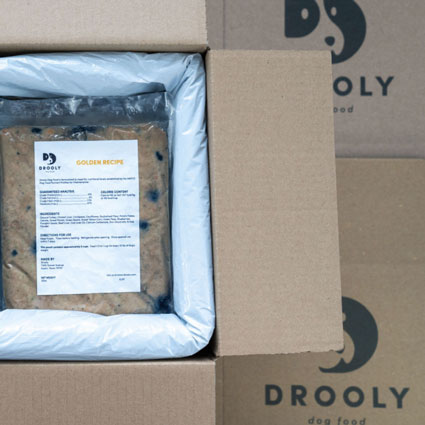 food with it's own vitamins
Using our special formula, the Golden Recipe, Drooly has created a dog food like no other (read more about how that came to be here). Drooly dog food is backed by nutritional science and made only from healthy whole foods (double the industry standard). We are proud to say that the vitamins, nutrients, and prebiotics for healthy gut flora found in our food comes from real food—not supplements or add-ins.
Full and drool-worthy ingredients list below:
guaranteed analysis
Protein
min
=
10%
Fat
min
=
1.4%
Fiber
max
=
1.3%
Moisture
max
=
66.3%

Our Golden Recipe is formulated to meet the nutritional levels established by the AAFCO Dog Food Nutrient Profiles for maintenance.
Calorie Content:  1204 kcal per kg / 546 kcal per lb
our ingredients:
Ground Turkey
Chicken Liver 
Chickpeas 
Cauliflower 
Buckwheat Flour 
Potato Flakes 
Carrots 
Sweet Potato 
Green Beans 
Sweet Yellow Corn 
Green Peas
Blueberries 
Pumpkin Seeds 
Beef Liver 
Cod Liver Oil 
Calcium Carbonate 
Zinc Gluconate 
Kelp Powder 
what makes us so drool-worthy?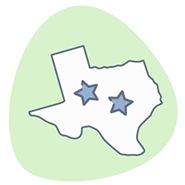 Drooly is made in small batches in our Texas kitchen (#TexasProud) by our founders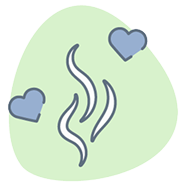 Drooly is gently steam-cooked, protecting the nutritional value of our fresh ingredients.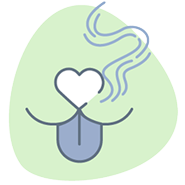 Drooly meals are compact, easy-to-handle and smell delicious for humans and doggos alike.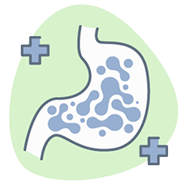 Drooly knows that Buckwheat flour is a high natural source of soluble and insoluble fiber and prebiotics, which we use in our recipe to promote optimally helathy gut flora.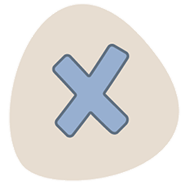 Others outsource to the lowest-bid factories, many of whom mass-produce dog foods for multiple large companies.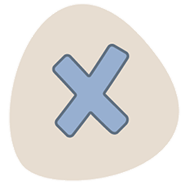 Others cook their foods at ultra-high temperatures, losing out on significant nutritional value.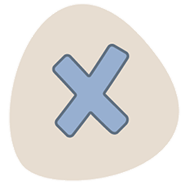 Other meals arrive soupy, gravy-like and pack a pungent odor when opening.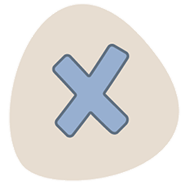 Others do not focus on prebiotics or have any consideration of prebiotics in their formulas at all.  Many nutrients are added after the fact as supplements and other irritating additives.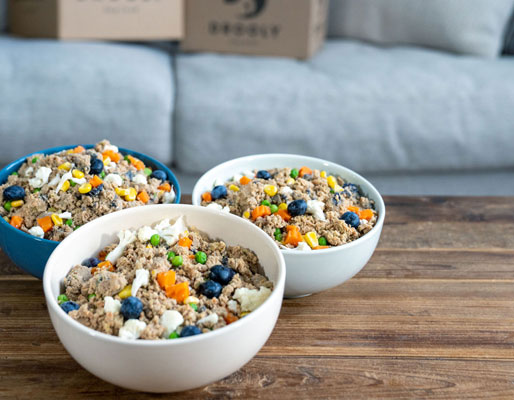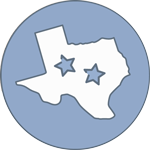 small batch, big benefits
At Drooly, we honor and respect the vital process of small-batch, locally-made food for dogs. We are dedicated to keeping waste low, which also allows for incredible quality control which is evident in every bite.
Drooly prides itself on our personalized touch. Our local ingredients are gently steam cooked to preserve nutritional value, packaged with love, and delivered directly to your door.
Pawsitive
Experiences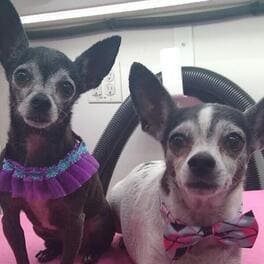 duke & daisy

Duke and Daisy have loved switching their food to Drooly. They are excited to eat now and they don't leave anything left in their bowls. We have noticed that their fur is so much healthier and shiny! Even though they are 12.5 years old they have been running around and playing more! We love Drooly!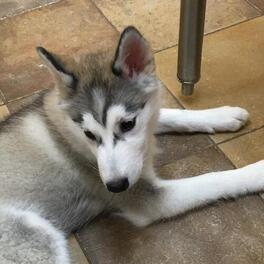 cupcakes

This dog has never been happier to eat some food, everyday she reminds me when it's time to eat. Cupcake has been enjoying her meals and has more energy than ever before. She's also gained a few pounds.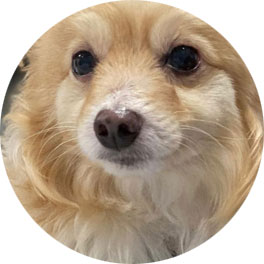 faith
The sweetest cuddler

With Drooly we have a noticed an energy increase, he is genuinely excited when it's feeding time and it's helped with his fur. Feeding time is also easier since the food doesn't have a weird scent and extra liquids that many other wet foods for dogs tend to have.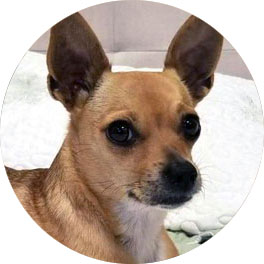 pandak

Drooly's well-balanced nutrition recipe e.g., increase in energy, improve in the texture of coat, etc. To my surprise, I actually noticed those changes after a couple of weeks. I highly recommend this product. Drooly is truly Texas-made with lots of love!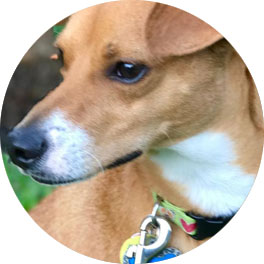 jackson

Once he started to eat Drooly, we noticed increased energy levels and shine of his coat. Jackson toned up and now is excited when it's meal time. We would highly recommend it!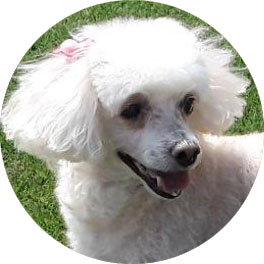 harriet
the one der dog

Within days of feeding my pup Drooly Dog Food, I noticed her youthful energy returning and after about a month of Drooly Dog Food, her tumor was actually shrinking.

left
right