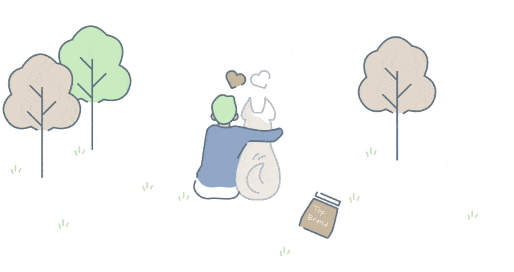 a boy and his dog
Our story begins like so many others: with a boy who loved his dog. Rudy adored his dog, Lady, and fed her only best-selling household food brands. In spite of this, she always seemed plagued with illness and discomfort. She sadly passed away earlier than expected due to tainted dog food. This loss left an indelible mark.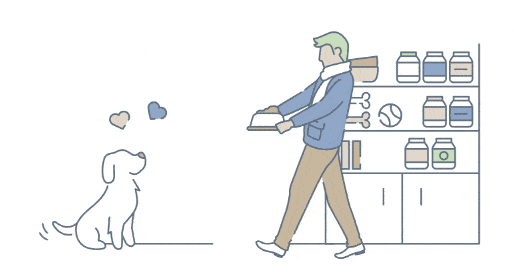 a new chapter…and old signs
When Rudy was a much taller boy with many more responsibilities, a new furry friend came into his life. Determined not to repeat the same tragedy, Rudy invested in a popular "human-grade" dog food. Despite this, he began noticing the skin and digestive issues associated with poor quality foods. When he began investigating the label's ingredients, he saw many additional synthetic supplements were added to counter the poor nutrient amounts in the low-quality ingredients.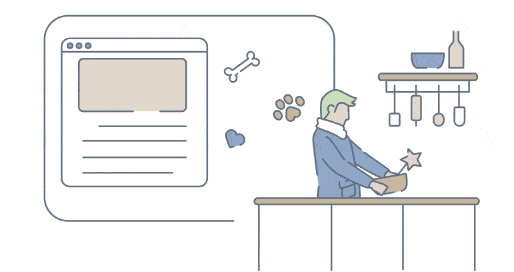 fed up
An engineer and lifelong-learner, Rudy decided to take matters into his own hands. He threw himself into a world of scientific studies, articles, journals, and reports on canine health. This obsession and his startling findings around the correlation between nutrition and quality of life and life expectancy led to creating fresh recipes at home. While he saw major improvements in his doggo's overall health, he was ready to make his dog meals a 5-star experience.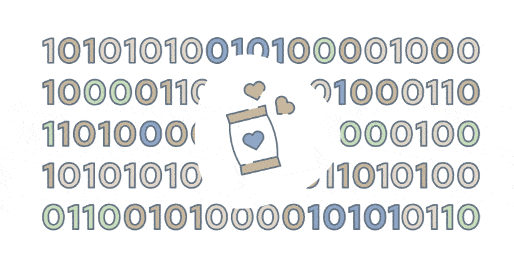 engineered with love
At the intersection of dog nutrition and technology, magic began to happen. After joining forces with a data scientist and doctor, Rudy used his problem solving coding skills to pioneer a first-of-its-kind AI to generate the most perfectly balanced diet for doggos. The Drooler AI generated 5 recipes every second for a year. At the end of this time period, one winning combination reigned supreme: The Golden Recipe, which remains Drooly's flagship meal.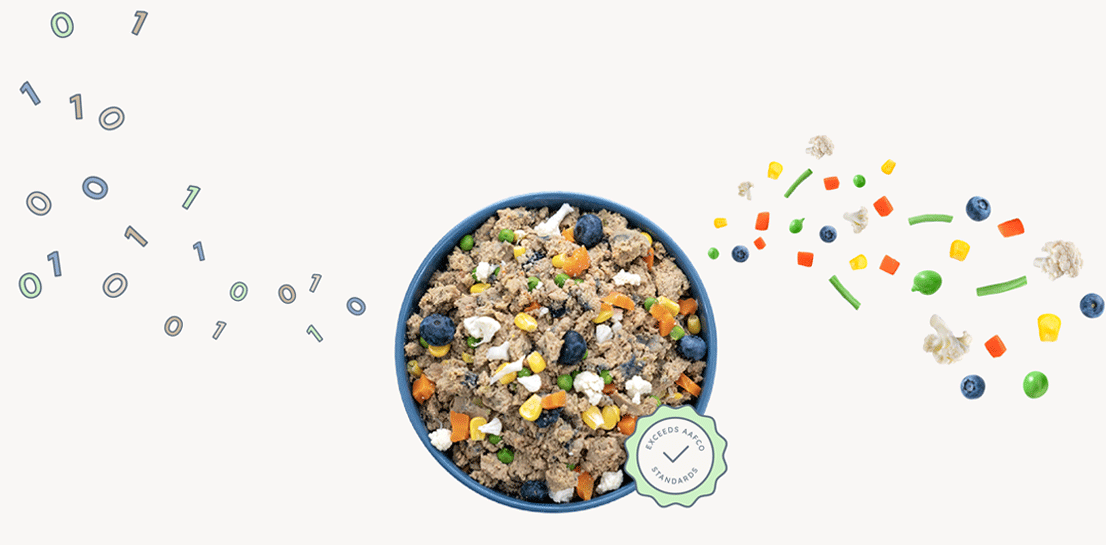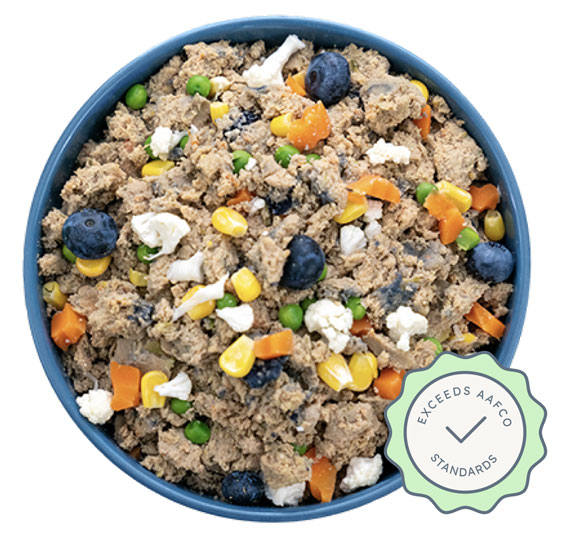 NO artificial flavors or ingredients

ONLY 0.6% supplements
The lowest amount on the market, even compared to leading brands

Our unique formula, the Golden Recipe, is what differentiates Drooly from all others. We began with a simple purpose: create dog food that would nourish and delight. Rudy partnered with a Data Scientist to create an AI that generated hundreds of thousands of recipes until the Golden Recipe was crafted. This single recipe met all the nutritional requirements, not only to sustain, but to allow dogs to savor mealtime and flourish.
A common goal with an uncommon approach is the Drooly way. We want your dogs to live their happiest, and healthiest lives. We can't wait for you to see your dog thrive with Drooly!
our humans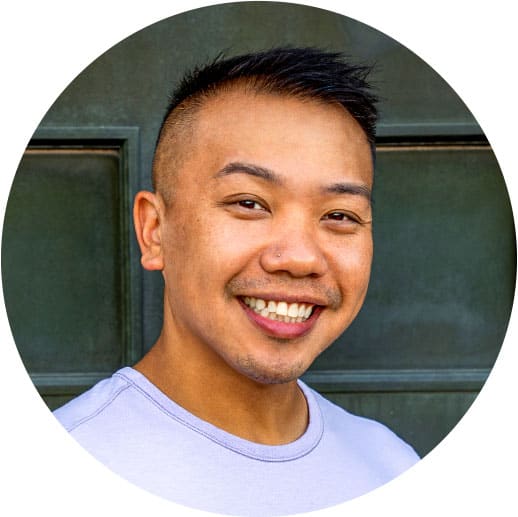 Xee
Xee is a curious Wisconsin native and former corporate businessman on a mission to leave things better than he found them. He is relentlessly optimistic about Drooly's role in the future of animal well-being.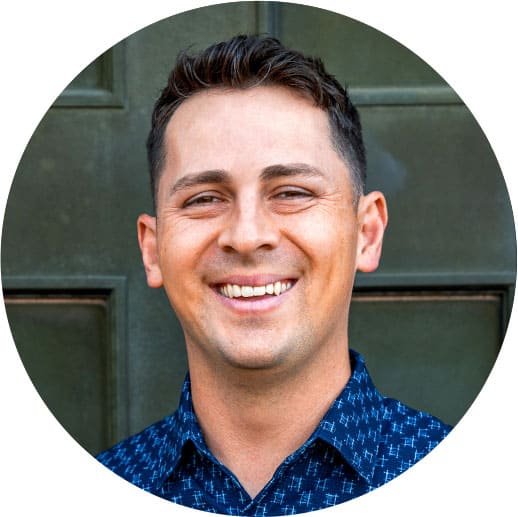 Rudy
Rudy is a native Texan with a lifelong passion for all dogs: rescued, bought, young, old, small, large, male, female, etc. Being a software engineer, he happily merged his passion for problem solving with his love for dogs. The outcome of their merger was Drooly.
Pawsitive
Experiences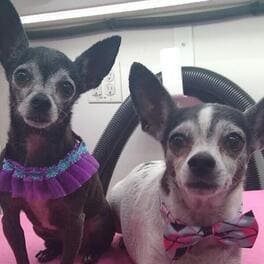 duke & daisy

Duke and Daisy have loved switching their food to Drooly. They are excited to eat now and they don't leave anything left in their bowls. We have noticed that their fur is so much healthier and shiny! Even though they are 12.5 years old they have been running around and playing more! We love Drooly!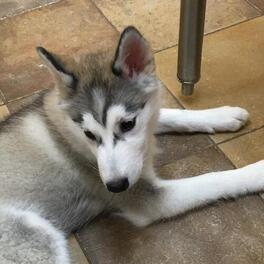 cupcakes

This dog has never been happier to eat some food, everyday she reminds me when it's time to eat. Cupcake has been enjoying her meals and has more energy than ever before. She's also gained a few pounds.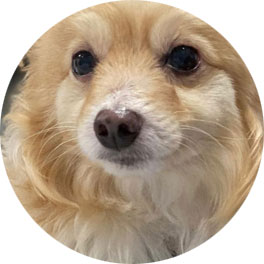 faith
The sweetest cuddler

With Drooly we have a noticed an energy increase, he is genuinely excited when it's feeding time and it's helped with his fur. Feeding time is also easier since the food doesn't have a weird scent and extra liquids that many other wet foods for dogs tend to have.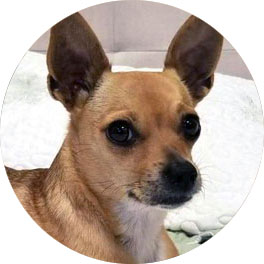 pandak

Drooly's well-balanced nutrition recipe e.g., increase in energy, improve in the texture of coat, etc. To my surprise, I actually noticed those changes after a couple of weeks. I highly recommend this product. Drooly is truly Texas-made with lots of love!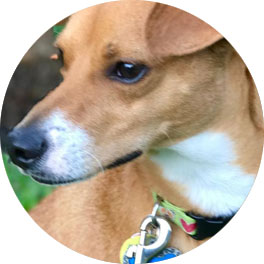 jackson

Once he started to eat Drooly, we noticed increased energy levels and shine of his coat. Jackson toned up and now is excited when it's meal time. We would highly recommend it!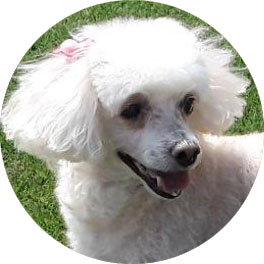 harriet
the one der dog

Within days of feeding my pup Drooly Dog Food, I noticed her youthful energy returning and after about a month of Drooly Dog Food, her tumor was actually shrinking.

left
right